Food & Wine Matching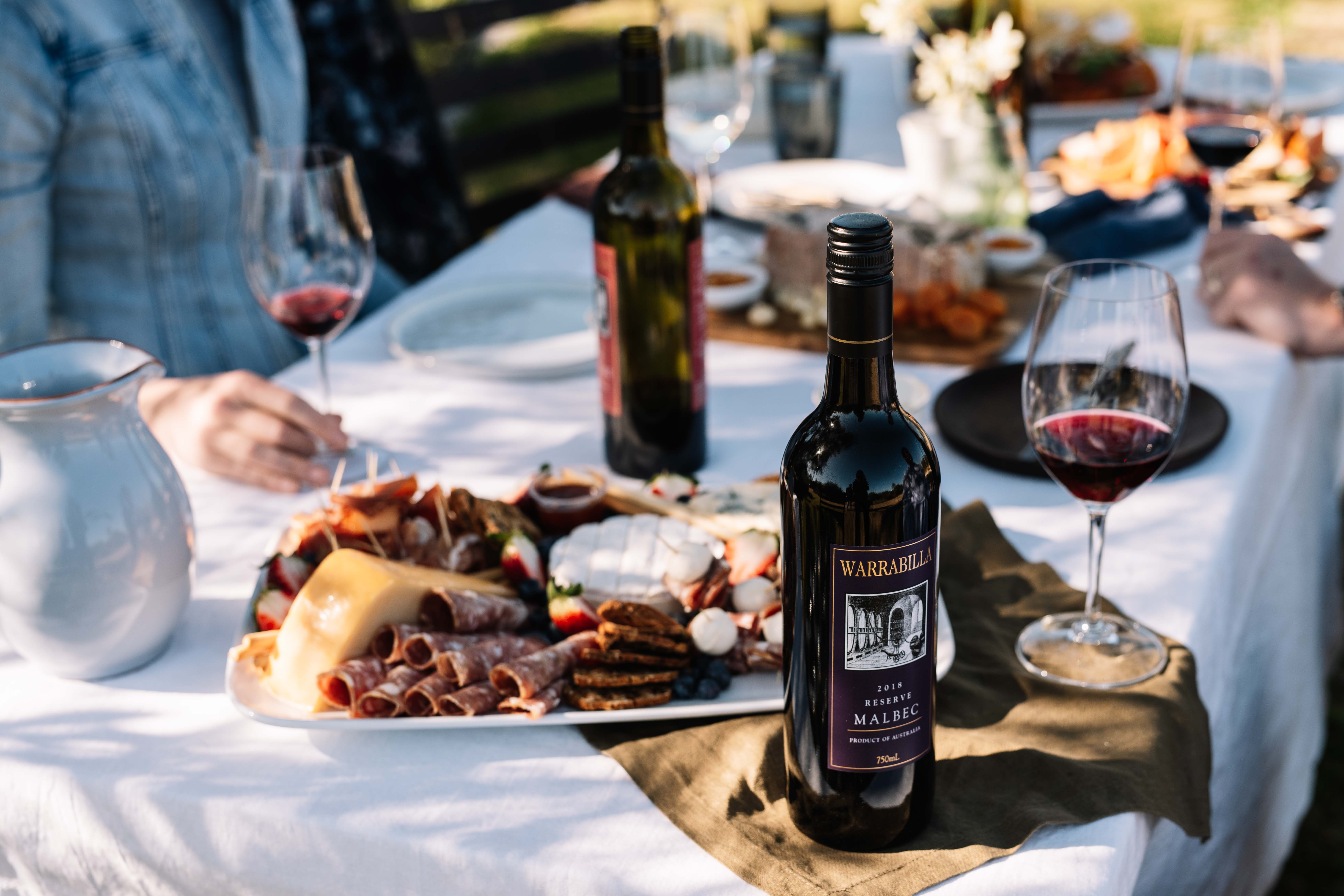 Most passionate wine folk are notoriouosly food motivated also, and this is absolutely the case at Warrabilla Wines.

We are often asked about food and wine matching at Cellar Door, and it is clearly a daunting topic for some. To put it simply, we don't get too worked up about potential matches - generally if the wine, food and company are all good, you will find a way to make it work.

That said we do adhere to some basic principles -

The K.I.S.S. Principle
Complexity in wine comes from the interplay of texures and flavours - the coming together of fruit, acid, tannin and oak (if present). It's not about cramming as many flavours as possible into the bottle. And so it is with food - great dishes highlight one or two hero ingredients. It's hard to beat the simplicity of quality produce prepared well.

Watch Your Weight
The weight of the wine and the intended dish that is. It is hard to go too wrong if you consider the weight of dishes you are preparing when choosing a wine. Light, dry delicate Riesling? Look for similar weight dishes, maybe prawns, poached chicken, or an Asian inspired salad. Mid weight red wine such as Grenache or Malbec? Light game, duck, pork or your favourite pasta. Deeply flavoured slow cooked dishes, grilled or smoked red meats, rich sauces? You guessed it, full bodied Shiraz, Cabernet or Durif may be your go to.
A Light Touch
More than most we appreciate how a big, bold and powerful wine can appear (relatively) light on its feet - ask Smithy about his hippo in a tutu analogy when next at Cellar Door! While winemakers often write novels when talking about fruit flavours, acidity can be just as important in dictating how successful a wine will be. We think that is a great lesson for food also - a squeeze of citrus, a grating of zest, a splash of verjuice or vinegar, all can help to lift and lighten a dish, making for a better food and wine match.

Needing a little inspiration? We have added some of our favourite food and wine matches below.
Flourless Dark Chocolate And Pear Cake (Classic Muscat)
Five Spiced Duck With Pomegranate Salsa (Reserve Grenache)
Grilled King Prawns With Saffron Risotto (Reserve Riesling)
Lamb Stifado With Sticky Pearl Onions (Reserve Malbec)
Coq Au Vin (Single Vineyard Rutherglen Shiraz)
Hearty Venison Casserole (Reserve Durif)
Peppered Beef With Roasted Beets & Horseradish (Reserve Cabernet Sauvignon)