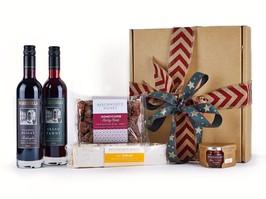 Sweet and Sticky Gift pack
This Christmas we thought we'd try something a little different and have chosen to support some of our favourite local producers from right here in North East Victoria.
Included in this gift set is-
Classic Muscat
Grand Tawny
Beechworth Honey mini trio gift pack
Beechworth Honey Bee Delicate Ironbark nougat 175g (big enough to share, but you won't want to!)
Beechworth Honey Honeycomb Rocky Road 250g
Gift wrapping &
Shipping to most of Australia
Member's discounts do not apply to this product.