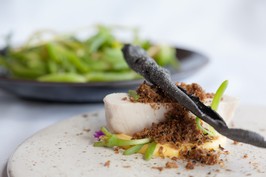 Boat House Luncheon June 2021
Our winemakers, Andrew and Amy will again be heading up to Canberra with a swag of our top wines. The good people at The Boat House have been given creative license to pair our wines as they see fit to a decadent degustation menu.
This event is truly a highlight on our calendar, and we can't wait to see what delicacies await us this year. Bring your family and friends as this event is open to all. Tables of up to 8 people may be booked. Seating is limited so please get in early to avoid disappointment.
If you are find that this event sells out before you can secure your tickets or the dates don't work for you, don't despair! We will be hosting a second luncheon at the Boat House on Saturday 14th August. These tickets will be made available closed to the event.
Members must be logged in to purchase tickets online.