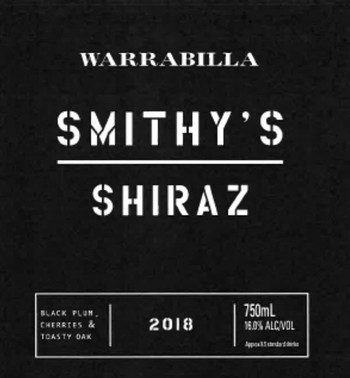 2018 Smithy's Shiraz bottle

We have a lot of fun making the Smithy's range and we make no secret of the process. Barrels that we deem unsuitable for the Reserve, S.V. or Parola's labels become "Chateau Homeless". This can be for any number of reasons including reduced cellaring potential, insufficient varietal expression, a lack of the palate-weight required to wear Warrabilla branding or some missing element or piece of the puzzle. But this is the great thing about blending. The missing piece of one puzzle, can often be found in another wine with the end result far exceeding the sum of the individual components.

Bright red cherry and raspberry fruit flavours with five spice, chocolate and hints of licorice on the finish. A medium palate weight with soft tannins and a swathey, lush, rounded mouthfeel. Easy drinking by nature and entirely uncomplicated. Excellent house wine!